Article: Can you be allergic to gold?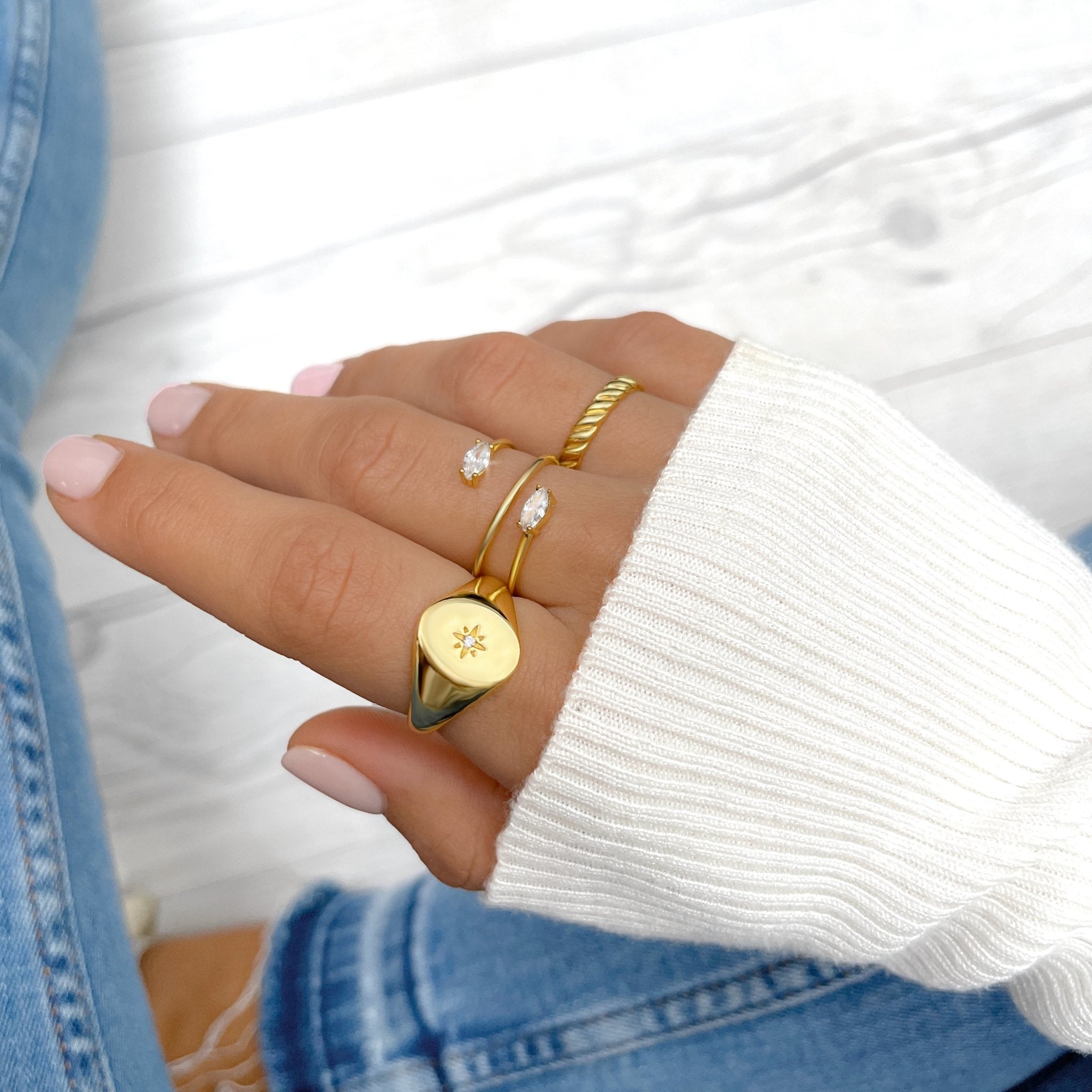 Can you be allergic to gold?
Complementing your outfit is one of the most important activities when choosing the clothes of the day, since everything you wear as an accessory tells a lot about you and your personality. Therefore, when selecting the best jewels, you must consider designs, dimensions, colors, and even the material.
Jewels can be made of various materials, and the most common are silver and gold. But, if they are made with the pure material, jewels can be so weak and soft, which is why many jewelers prefer to work with alloys or combinations of gold and silver with other metals such as nickel, copper, zinc, rhodium, or stainless steel. Because of these alloys, some people may develop an allergy to these secondary materials, since with pieces of jewelry made with pure silver or gold it is less common for an allergy to develop.
That's why, at Sophia Jewels, we want to share with you some tips to know if you are allergic to any of these materials, and what you can do about it.
What does it mean to be allergic to jewels?
Jewelry allergy is understood as a skin rash in the form of dermatitis, which manifests as itching or redness after the skin has direct contact with jewels that are made of a precious metal.
This allergy, in general, can be to any of the metals that are used in the alloy to harden jewels that are made of silver and gold; since gold itself could not cause any type of skin irritation because it is hypoallergenic, and it turns out to be neutral.
Be allergic to white gold jewels is a possibility because gold in its natural form is yellow, so to give it that bright white color, it must be combined with rhodium. Generally, this allergy occurs in the ear area, because it is more sensitive. So, in case you find your ears starting to itch or swell a bit, it is best to stop wearing those earrings that caused the allergy, or buy some plastic discs that are transparent and could protect you from contact of the earrings over the skin.
Nickel is a type of metal commonly used in the fabrication of jewels, since it serves to give hardness to the piece and protect it from oxidation and corrosion. However, many people who wear jewels with the alloy of gold and nickel can manifest rashes, redness, itching, and swelling, which means that they are sensitive to nickel and it causes an allergic reaction.
This allergy can appear in the place where the jewel was worn and sometimes spreads to other nearby areas of the body. Everything will depend on the amount of nickel that has been used to make the jewel. In this sense, 18K gold jewels have more concentrations of gold and less nickel, so the allergic reaction will be much less. The exact reasons are not known, but it may be due to an increased sensitivity of the immune system.
With the naked eye, it is not easy to determine if a jewel has nickel or not, although it can be assumed that some jewels have a small percentage of nickel at the time of alloying with gold. Nevertheless, jewels can be made entirely of stainless steel or sterling silver, so it does not include nickel in its composition.
Another of the possible alloys that can be made with gold to make the jewel harder and more resistant, is with copper. If your skin is very sensitive, an allergy to copper can manifest with some green spots on the skin. These stains are not permanent, but can be removed after a while when you stop wearing the jewel with copper.Allergy to this metal does not cause pain or itching, only the green color on the skin. So, if you notice this green color, it means that you are allergic to cooper.
However, jewels with a low percentage of copper often does not cause allergies, such as jewels made of sterling silver 925, which is 92,5% silver and 7,5% copper. And, at Sophia Jewels, you can find beautiful and delicate jewels in 925 Sterling Silver.
How to avoid allergy to jewels with other metals
Most allergies are caused by wearing jewels that have nickel in its composition. This is the most common alloy that can cause allergies in people with sensitive skin. Therefore, if you want to know if you are allergic to this metal, or how to avoid an allergy to jewels with nickel, you can go to a dermatologist, who will perform a test to stablish if you are allergic or not.
To avoid allergies, we recommend you ask if the jewels you want to buy are nickel free, and look for designs that are hypoallergenic, or that are made of 925 silver, 18K gold, or stainless steel.
And, the jewels that you will find at Sophia Jewels are 100% made of stainless steel or 925 sterling silver, which guarantees that you will not suffer from allergies related to nickel, this being the most common metal in cases of allergies to jewels. And remember that a person is not allergic to gold, but to the possible metals with which it has been combined.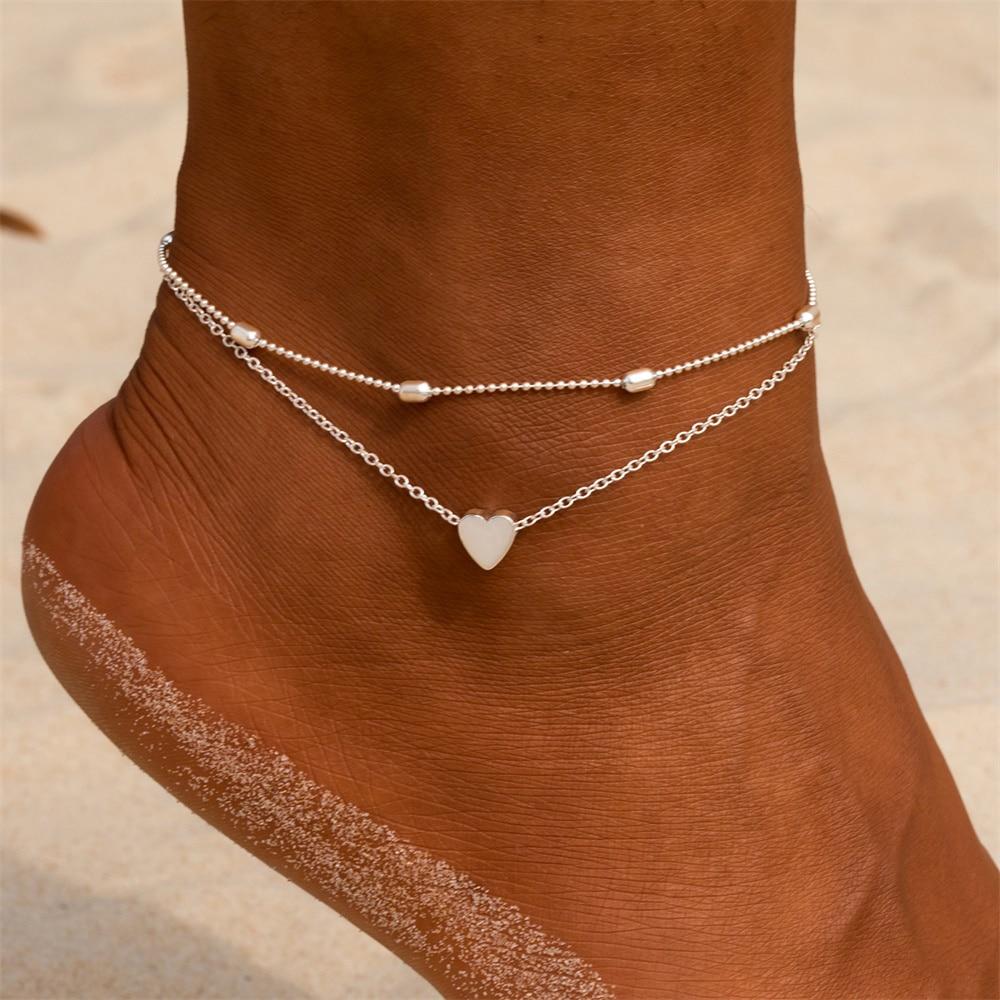 anklets for Summer
The hottest time of the year, and in which many will have vacations, begins... and it is time for a well-deserved rest. And one of the places par excellence to enjoy the Summer is on the beach. In ...
Read more