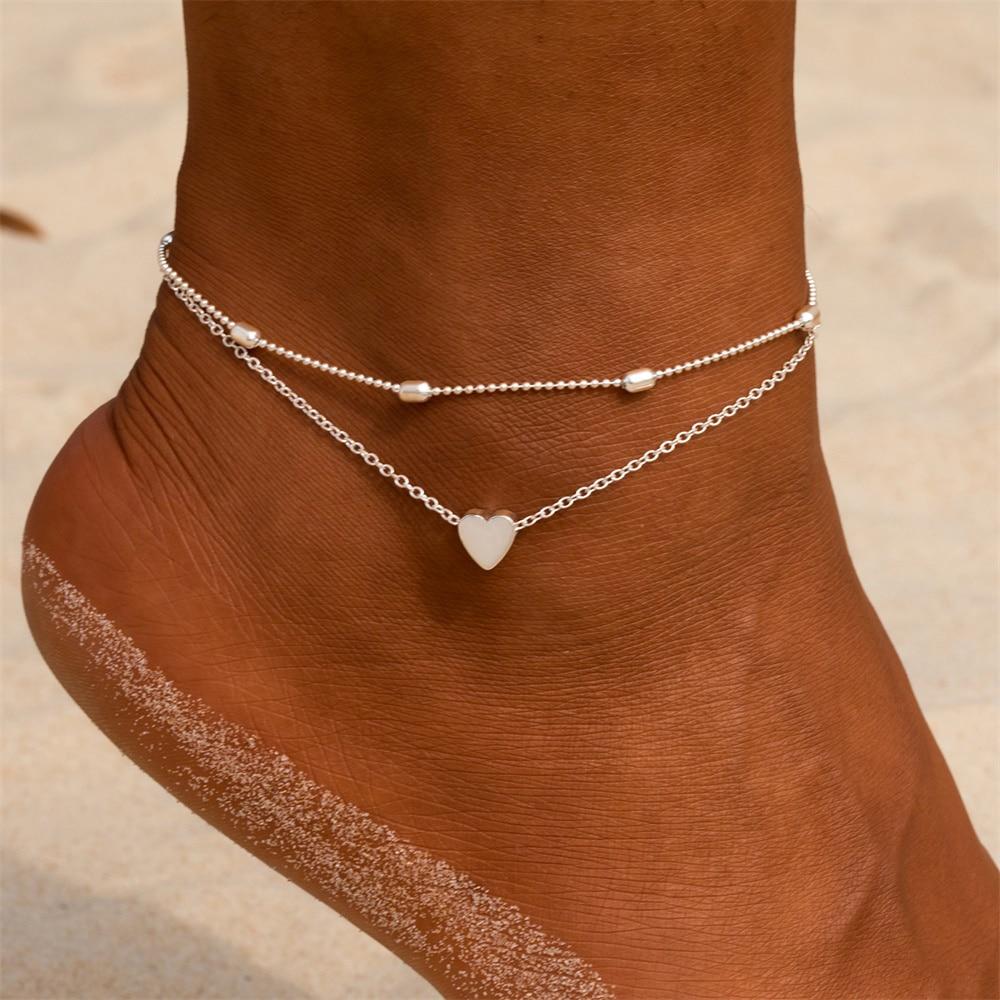 Anklets for Summer
The hottest time of the year, and in which many will have vacations, begins... and it is time for a well-deserved rest. And one of the places par excellence to enjoy the Summer is on the beach. In addition, it's the best excuse to wear your best summer looks, with beautiful swimsuits and incredible jewels. And talking about jewelry, the jewel that has a bigger importance during this season is the anklet.
Anklets are pieces that better complement your summer outfit, since they will catch the attention whenever you are. Wearing anklets give a different touch to any beachwear, and you can combine them with heels, sandals, or being barefoot. All depends on the occasion. That's why, on days at the beach, anklets are the perfect accessory if you want to have a relaxed look. And, at Sophia Jewels, we have the ideal designs for you. 
What do "anklets" mean?
If you want to be fashionable and give your outfits a casual look, anklets are the jewel par excellence of this summer season. However, anklets are not recent accessories, but have been used in different countries since ancient times, and depending on the culture they have had different meanings.
For instance, people of ancient Egypt used these jewels to attract good luck. But, in India, anklets were just a jewel that could be worn by girls or married women. This was a way to recognize them. That means that if the young woman was single, divorced or widow, they had forbidden to wear an ankle. And, if the person worked on the farm, pendants on the anklets were believed to ward off the insects.
Nevertheless, in western countries, the use of anklets doesn't have a particular meaning. Since the beginning of the 20th century, they have been used for an aesthetic purpose. For this reason, anklets are used today to adorn the foot and show them off in summer. Although, you can wear anklets in more elegant outfits with heels.  
Best anklets to wear in Summer
All women like to look good to go to the beach, or to take a walk in the moonlight on a beautiful summer day. That is why fresh and colorful dresses, along with a lovely bathing suit and suitable complements, will make you look radiant. And, one of the jewels that cannot be missing in your jewelry box is the anklet.
You can find these jewels in different designs, materials, and colors, with which you can create a new interpretation of the accessory that preserves that refreshing summer air. So, at Sophia Jewels, we have prepared a list of the best anklets to wear in Summer.
Dressing elegant in the Summer is the goal of all women, and the anklets with little ornaments hanging will give your look a fresh and exquisite touch. You can find pendants with infinite designs, from you can choose the best that fit your style and personality. In this way, there can be anklets with pendants of the sun, moon, stars, circles, little balls, little initials, or designs allusive to the sea.
Pearls are stones that transmit good luck and purity, and they are perfect to any occasion. Moreover, the jewels with pearls stand out all kinds of outfits and add elegance to each look. And, like the pearls come from the oysters, what better time than to wear anklets with pearls when you are at the beach. That's why, you will never go unnoticed with the "Nuka" or "Perly" anklets.
If you want to wear simpler and more versatile jewels, that you can combine with any look, the anklets with links, either silver or gold plated, are a fundamental piece in your jewelry box for this summer 2023. So, to give a unique, attractive, and casual touch your outfits, models like "Fine Link" and "Force" will help you to create wonderful combinations.
The jewels with white or colored brilliants, can make your looks even more elegant and sophisticated, as well as give them a touch of freshness. And designs like the "Brilliants" anklet, with three chains and brilliant zircons will give your outfit a sensual style to this zone of the body. However, if you like colors and want to give a spark of brightness to your summer outfit, a design like the "Little Brilliants" anklet is the best.
Another trend in anklets are the jewels with colored beads, that give a more casual and summer look to your combinations. The beaded anklets are made with an elastic string, and some of the designs have pendants of different motives, like the "Multicolour Shell" anklet, which is accompanied by a sea shell in stainless steel, and multiple beads of assorted colors. This type of anklet goes never out of style, and provides more color to your outfits.
These jewels have the peculiarity of enhancing the form of the foot and the ankle, elongating the legs, highlight the shoes you use, and reflecting your personality and style. For this reason, in this summer 2023, anklets will become your ideal complement to make your summer looks more eye catching.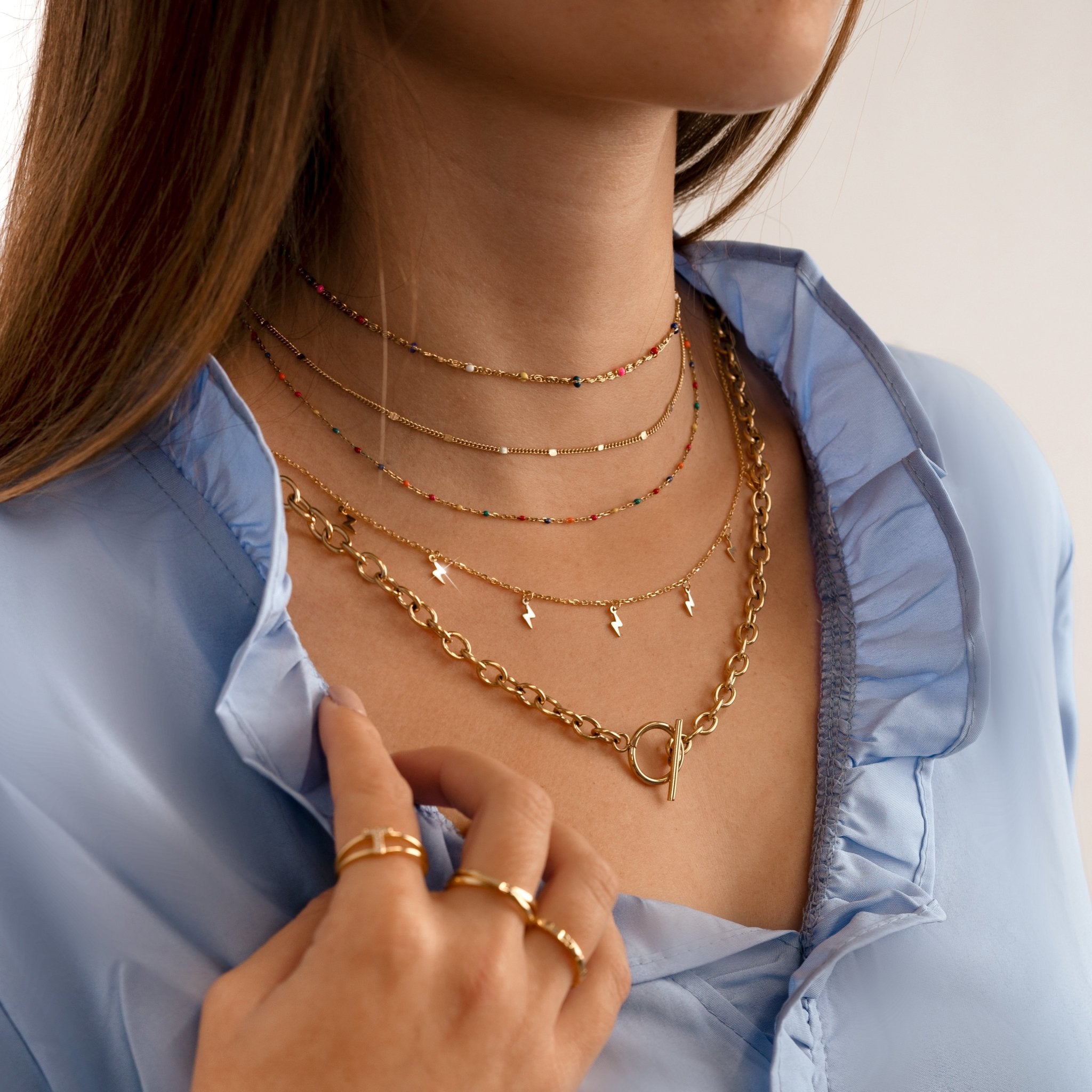 gold filled
The gold jewels look fabulous in our outfits thanks to their shine, elegance, delicacy and glamour. However, there are jewels that always look better than others with certain looks, and that's why ...
Read more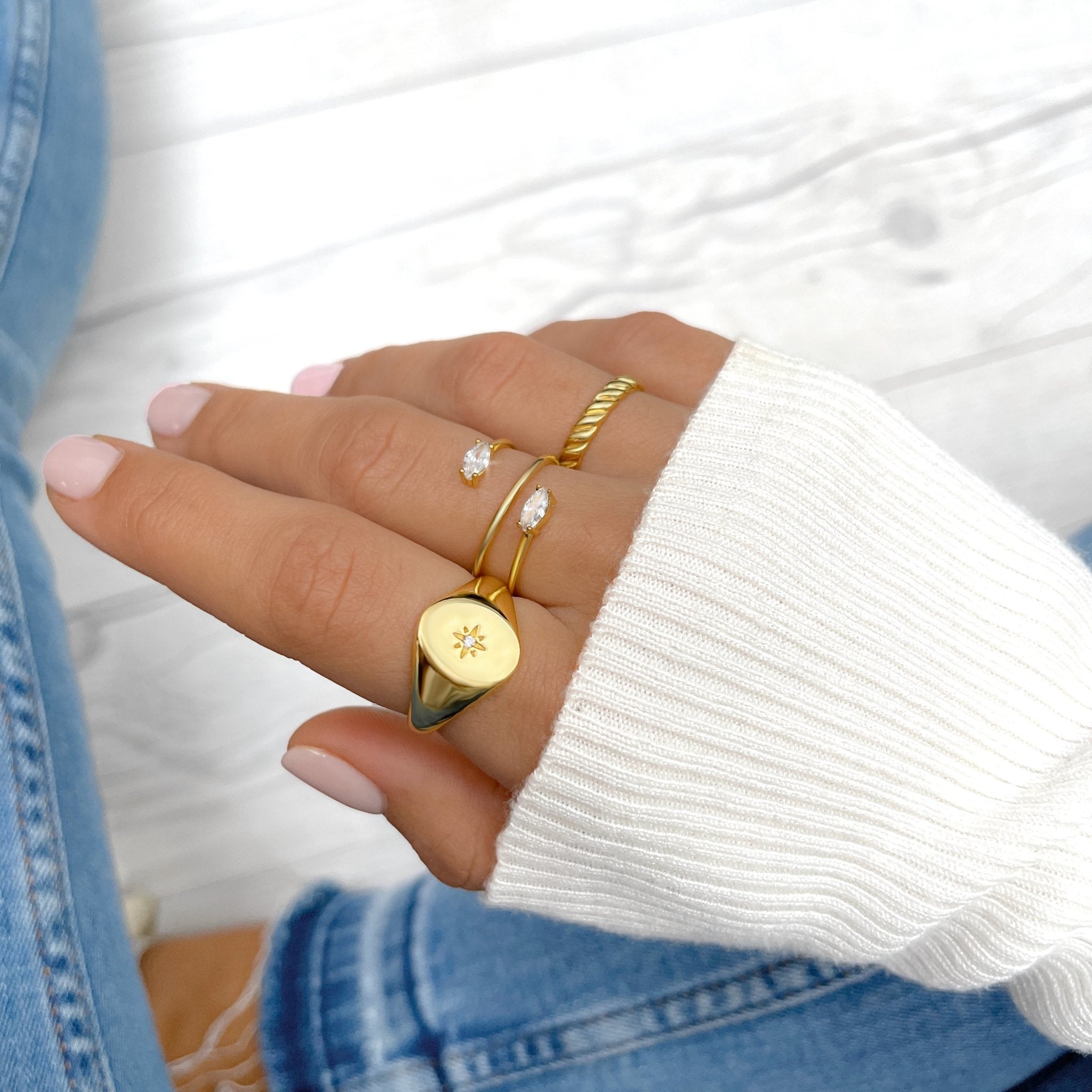 allergy to copper
Complementing your outfit is one of the most important activities when choosing the clothes of the day, since everything you wear as an accessory tells a lot about you and your personality. Therefo...
Read more