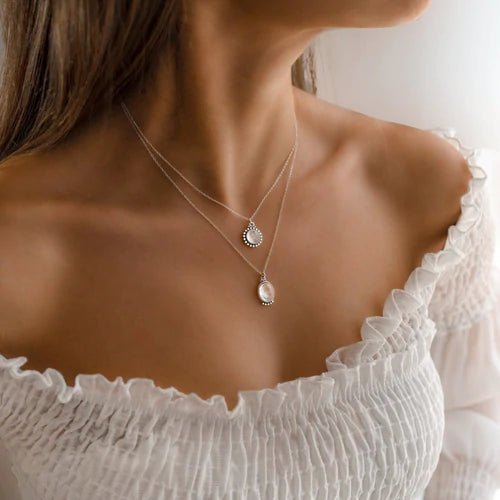 Jewelry with natural stones: Classic trends that return
Natural stones have been present in almost every era and have been admired for centuries by our ancestors. For a long time, these pieces were no longer worn as much, but in 2022, we welcome back this trend that is making a comeback, with its irregular shapes and a lot of personality to give a different touch to any look.
The essence of a jewel with natural stones is associated with the elegance it brings to the wearer and the meaning behind each piece. They are characterised by their originality, bright colours and beauty, not only to look amazing, but also to project and receive the right energy. Believe it or not, natural stones have been used throughout the centuries for their properties and benefits for our mental clarity, spiritual, emotional and even physical stability.
If you are looking for inspiration to wear this trend, here at Sophia Jewels we present you five ideas to combine natural stones with other jewellery.
Layered necklace
The layered necklace consists of combining different pieces of different sizes to create a single piece, you can wear two, three or more types of necklaces. Often, you can find a single necklace that includes all these layers, but the fun of layering is that you can create your own combination by mixing sizes, textures and colors.
The layers can start with a choker necklace, continue with a medium-sized necklace and end with a longer one. Some of the jewels most used in this style are chains, minimalist pieces and natural stones, a trend that triumphs among influencers!
In Sophia Jewels, you can find a wide variety of necklaces designed for you, if you want to go for a combination with a lot of personality and elegance, we propose the necklace "Little Pearls" and "Verano Baby Blue"
Long earrings or dangle earrings
 Is there a better way to show off natural stones than by choosing long earrings? This type of earring is a must in our jewellery box during any season, as it is the perfect accessory to add the touch of elegance and freshness that every look needs.
 In addition, dangle earrings are a super versatile option for everyday wear, try wearing them with other smaller earrings or EarCuffs, such as the "Queen Pearl", "White Pearl" or "Pearl Shell" earrings for their simple and youthful designs, they are ideal to combine with other jewellery.
Minimalist jewellery
 Subtle, natural and very elegant, that's minimalist jewellery. Although we all love to discover great accessories in our jewellery box, the simplest pieces are the ones that usually accompany us on a daily basis. They are characterised by their delicate lines, simple shapes (such as dots, hearts, moons or stars) and their discreet appearance.
 Minimalist jewellery is the perfect ally for the most classic women who love simplicity, with their simple designs they are the ideal choice for wearing your jewellery with natural stones and giving fine touches of colour on the skin. Some of our favourite models are the "Mirage", "Stone", "Green Oval" and "Sea Pearl" necklaces. They will become your favourites!
 Mix and Match
 Mix and match has been the key trend in the last few seasons, it consists of making risky combinations and mixing different styles or materials in jewellery to create a unique look. The idea of this style is to play with jewellery and explore new options. The possibilities are endless!
 The game of combining jewellery can give a new look to your outfit, dare to mix your natural stone jewellery with other textures, shapes and sizes. The alliance between natural stones and metals is our favourite, the ideal is to choose models in which the materials merge to the maximum without one stealing the limelight from the other. If you want to wear this style, you will love the "Nuka", "Golden Pearl", "Shell" or "Paradise Pearl" necklace.
Colourful jewellery
 Bright colours promise to become the invincible complement to our accessories this season. Jewellery is full of colour with materials such as acrylic, resin and natural stones that bring a little dose of fun and joy to any outfit. 
 The best thing about this trend is that we avoid wearing pieces without personality as each piece of natural stone jewellery has a different look or tone, making each piece unique and unbeatable. If you would like to try full colour jewellery, at Sophia Jewels you will find great designs to add colour to your outfits, such as the "Summer Punch", "Clarity", "Cinza" or " Amethyst Summer" necklace.
Jewellery is much more than a complement to our outfits, it always accompanies us in the most important moments of our lives. Add to this the power or energy of natural stones, depending on the stone used, and we can facilitate a change in our lives by highlighting the most wonderful characteristics of ourselves.
 At Sophia Jewels, what we like most about jewellery with natural stones is that in addition to having a decorative value, the pieces have an emotional and spiritual value. And you, would you dare to wear them?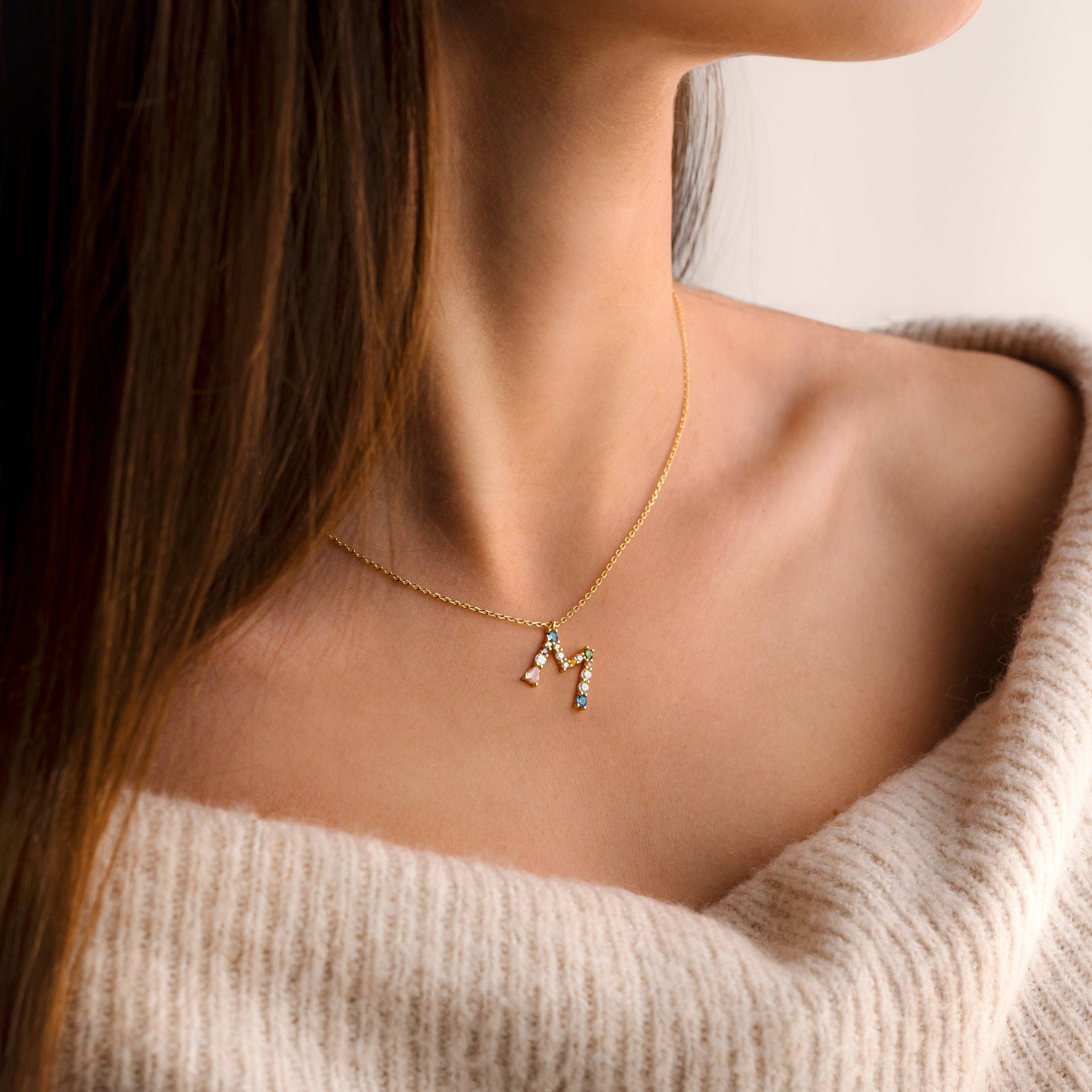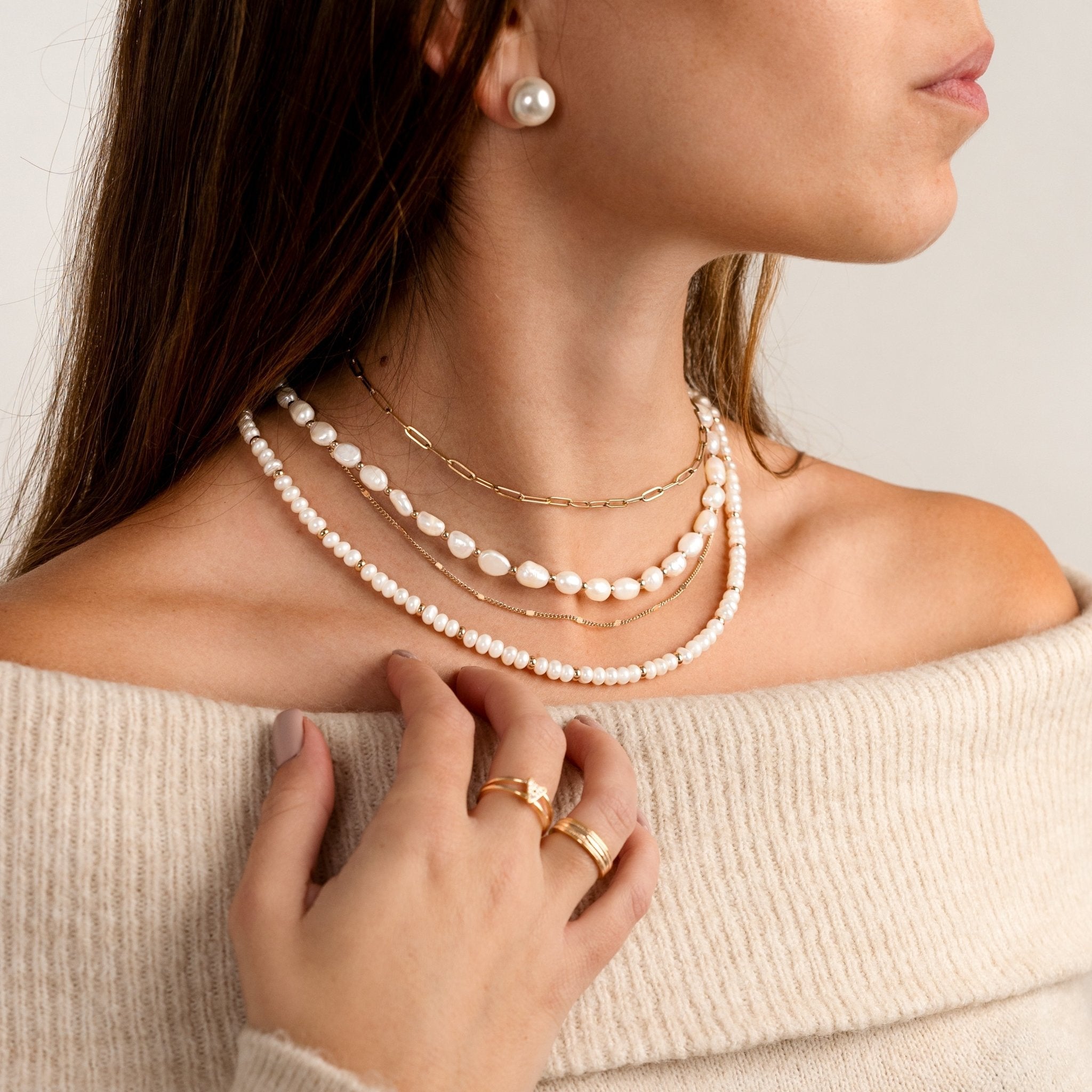 For each season there is a different gem, it is certainly a fact, but it is also true that each season brings with it its own tendencies. Spring is synonymous with rebirth, colours, flowers and lif...
Read more