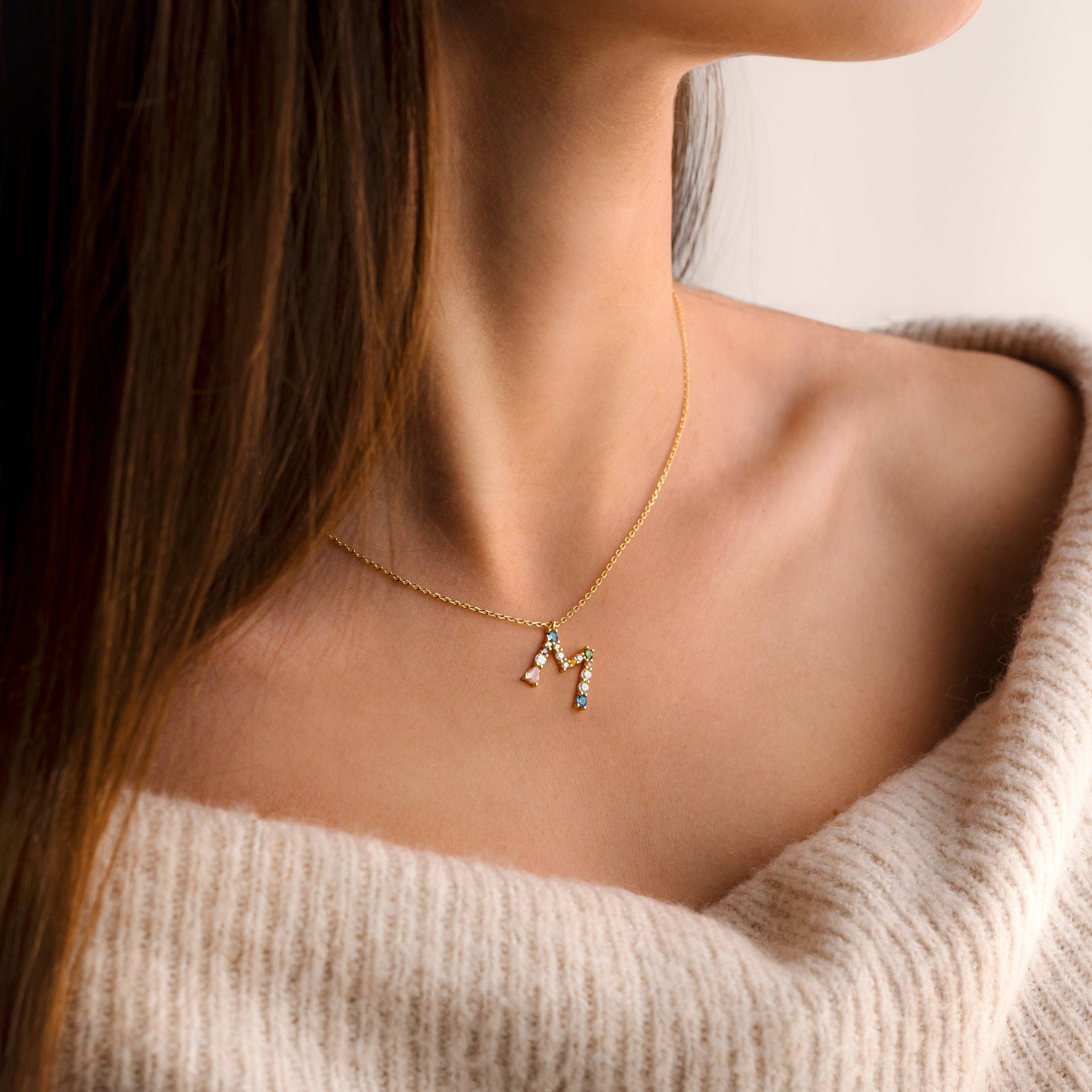 Necklaces: The most desired accessory by women
It's no secret that every woman has a weakness for a good accessory that complements her outfit and makes her look out of this world to impact even the most skeptical. Sophia Jewels necklaces will always be a must in your jewelry box if you want to be fashionable and a trendy girl, they fit every need whatever it may be. They are versatile, ranging from the most ostentatious to the simplest, but always being an incredible accessory that gives us security and illuminates our aura.
So, let's take a look through all the necklaces that for this 2022 will make you look magnificent and you will find them all here at Sophia Jewels .
Customizable necklaces
Also known as name or initial necklaces, they have a long history through the years. Many people have thought that it is a new fashion, others that they are about to disappear, but what they do not know is that it is a necklace that can last for much longer.
That much so that we can see more and more people wearing their name or the initials of that special person and have become a good option to give as a gift and look like a hero.
These necklaces are among us since the 80s, making its masterful appearance nothing more and nothing less than with Lady Di. In Sophia Jewels you can find several models, such as: "My Name" Necklace ~ Silver/Gold, "Infinite" Necklace ~ Customizable, or  "Little Initial" Necklace ~ Sterling Silver.
Zodiac Signs
It is said that personality is defined by the zodiac signs; some are bold or passionate, defined as intellectual or others more extroverted. In the end, if you love the astrological vibe, these necklaces are ideal for you. Some that may catch your attention for their versatility and elegance are: "Zodiac Constellation" necklace ~ Sterling Silver, "Zodiac Signs" necklace ~ Sterling Silver.
Chokers
It is a unique and original accessory that will make you look radiant and elegant wherever you go. They are ideal to combine with longer models or you can wear two or more of them in different styles with zircons or metals; all to give a glamorous look to your outfit and be the trendiest. If you don't have idea of it, here you can see a perfect example of glamour and delicacy with the "Rainbow" ~ Silver/Gold Necklace.
Childish vibes
When you were a child, how many times did you wear all the bracelets and necklaces at the same time? And this made you feel very fashionable and be the envy of many friends.
For this 2022, Sophia Jewels necklaces are back, full of colours and brightness, to remember that Top childhood we all had.
Colours and materials such as resin, acrylic and stones are back, to make you look and feel like a little girl again, while still being trendy and show you as a vanguard woman.
In Sophia Jewels we bring you these wonderful necklaces designed for you, you can find the "Amethyst Summer" Necklace ~ Gold/Silver, the "Little Flowers" Necklace ~ Multicolor. And the "Bondi Blue Summer" Necklace ~ Gold.
Chunky Necklace
This style of necklace is a must to wear every day with your looks because it is always in fashion. No matter what time of the year it is or what mood you are in, it will always make you look fabulous.
They can be of various sizes and shapes, there are large and combined with the choker style or even super thin and delicate, there are silver, metal and even the most popular colour which is gold, however, it's all about wearing the one that makes you feel more comfortable.
We want you to know some chunkier from the collection on the Sophia Jewels website: "Crossed" necklace ~ Gold/Silver, or the "Musete" ~ Silver/Gold necklace.