Article: The 3 Greatest Trends to Rock this 2021 Spring - Summer Season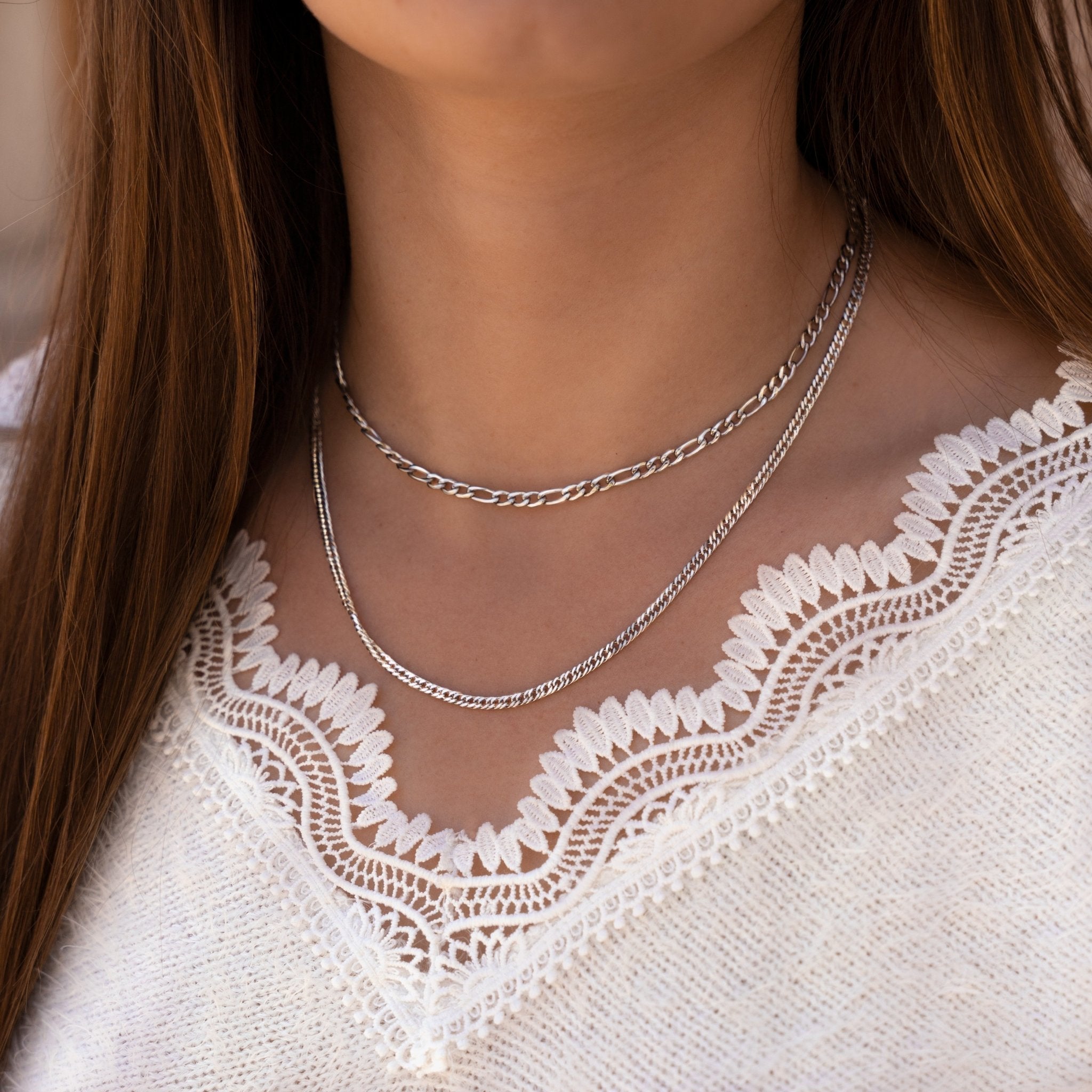 The 3 Greatest Trends to Rock this 2021 Spring - Summer Season
Let's make it clear: 2020 wasn't exactly the most fashionable year. Our spring – summer season was reduced to be half dressed for Zoom calls, and our perspectives just changed (at least for good). What dind´t change was our love for GOLD golden GOLD jewelry and new big trends are back: from huge golden and sparkling chains to coins, pearls and pieces full of colour.
Gold jewellery is for everyone: even if you're more of a traditionalist, it should be on your must-have list. But if you like to be more fashionable with each season, you'll see that this year sees a repeat of certain past trends, but with a more dramatic twist, so read on to find out what's coming up for 2021.
Of course, as we've mentioned before, 2021 is reviving past trends because it's bringing together everything from super colourful beach necklaces and confetti bracelets straight out of the pop of the 2000s, to the ever-reliable Monroe classic: pearls.
The Biggest You Have, The Better
On the one hand, although coins and big chains are not new (we've already seen them on the catwalks of 2020), this season we're definitely taking it seriously: the bigger, the better. Chunky necklaces, big chain links and chunky rings are on top.
In streetstyle we will continue to see past trends with layering or layered jewellery, which will be the top trend for this summer. You can achieve this by combining different sizes and thicknesses of chains.
And why not? Get a great look with this large link chain and a long medal chain. If you want to make it a bit more colourful, add a confetti necklace or a pendant with twins.
Another big trend will be single earrings or asymmetrical earrings in any style: those big earrings you may have been hesitating to wear, dust them off because now is the time to wear them.
Freedom is served: don't be afraid to wear the pair or take just one of them and combine them with another earring in the same colour or style, but much smaller. This way you'll get that super trendy asymmetrical look.
Classic, but not boring
If you opt for a more classic and chic style, choose pearls. The idea is to go out of your comfort zone when wearing them. Choose those designs that are eye-catching, different and with a unique touch. Combine them with gold or silver details, and they will look great with any outfit.
Don't be afraid to add colour to your layering with pearls. Whether or not we're going on holiday this summer, colourfull jewellery from the beach will not be missing from your jewellery list. Add colour by combining gold chains with pearls and coloured pebbles to your everyday outfit, and you're sure to make a splash.
Or keep it simple
If big, extravagant and colourful jewellery is definitely not your thing, choose super minimalist jewelry and mix and match.
Minimalist rings are still a top choice without a doubt. They are super delicate and can be easily combined to better recreate your personality. Choose pieces with rhinestones, geometric figures, coloured stones or whatever best reflects your style. It is without a doubt a most.
As for earrings, hoops with dangling stones continue to be a trend for this spring-summer 2021 season. Choose them in gold or silver, matching or combined, and they'll look great. You can go for a "cosmic" vibe with stars, stripes or moons, or more romantic with super cute little hearts.
If last year we couldn't, this year the clear trend is to show that anything is possible. You'll bring beach summer to new workspaces with full colour jewellery, exotic pieces and big accessories will show that we're up for anything.
It's all about expression and not being afraid to wear everything from big gold chain links to minimalist jewellery. Because what else is jewellery if not a show of our personality to the outside world?