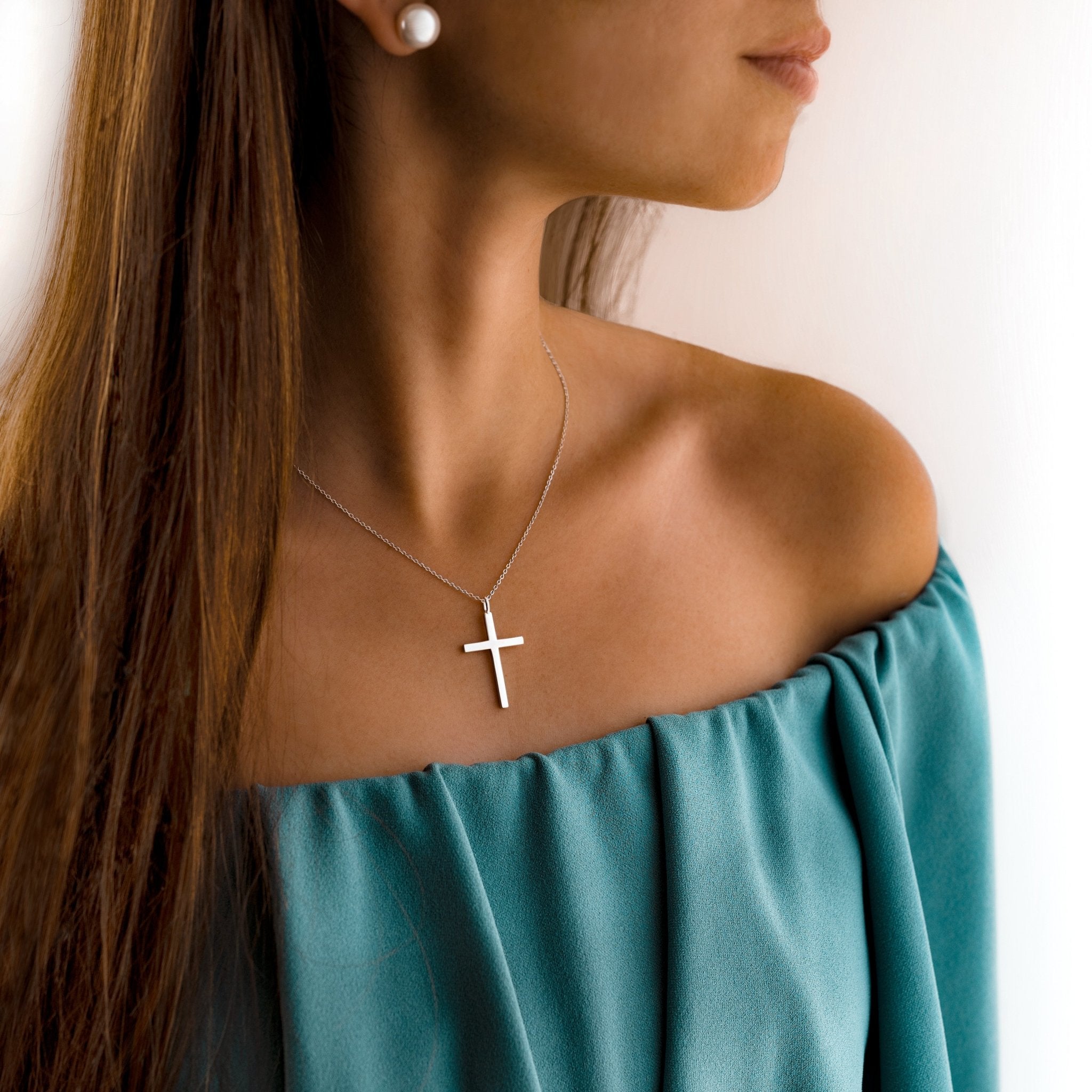 Best necklaces for your neckline
When it comes about being fashion, creativity and imagination is the order of the day to create the best combinations of your outfits, whether colors, shapes, clothes, and jewelry. Combining jewels with your chosen look helps you to express your personality and feel elegant. And, one of the aspects that always catch your attention is knowing how to combine necklaces regarding the neckline.

There are several types of necklaces, regarding their shapes, sizes, and colors, and of course, not all the designs can favor you. That's why it is important to know how to choose the jewel that best fits your style and neckline of your blouse or dress, in order to take full advantage of your necklace and your outfit. In this way, at Sophia Jewels, we will teach you a guide that may help you at the moment of choosing the best necklace for your neckline.


Types of necklines and necklaces to combine
You can find a lot of types of necklines, and creating the best match that favor your silhouette and style is an art that we will share with you right away:


Scoop neckline: this neckline has a circular shape, but is a little bit deeper than a crew or jewel neckline. The best design of necklace you can choose for this neckline is a round jewel, either big or small. You can choose chokers, necklaces with big stones, asymmetric shapes, or with complementary colors to the outfit. The idea is to wear a necklace that has a round shape equal to the neckline, and that is closer to the neck.
V-neck neckline: it is one of the most wore necklines and it favors your silhouette. To give a special touch to the V-neck neckline, you should wear necklaces with the same V-shape, and they need to be simple and delicate. We recommend you not to wear big or round necklaces, because it would downplay finesse and elegance to this neckline.
High neck neckline: for this type of neckline, also known as turtleneck, the most recommended is to wear long necklaces that don't exceed the bellybutton, or necklaces with big stones. Fine long necklaces will give more elegance to your look, and they will style your silhouette. And, if you wish, you can also combine several necklaces of different heights for the same cloth.
Strapless neckline: this neckline is characterized by not having straps or sleeves, and it is most used in dresses. The ideal to stress the shape of this neckline is not to wear necklaces that drop over the cloth. That's why we advise you to wear simple or big necklaces that rest over the skin, to not downplay importance and elegance to the neckline.
Bardot neckline: this neckline is characterized by leaving uncovered your shoulders, so you can also find it as off-the-shoulder neckline. It takes its name thanks to the movie star Brigitte Bardot, who wore it in the 1960s, and from that moment, her elegance remained in this neckline. And, to combine it with necklaces, we recommend you to wear simple and small jewels to not overcharge it. However, you can wear some long necklaces but they need to be delicate and very simple to maintain the delicacy of the Bardot neckline.
Square neckline: if you have a high neck and you wish to stress this characteristic, the square neckline is perfect to give greater amplitude to the neck, the front zone and shoulders. And the best jewels for this neckline are those that are small, such as chokers or pendants that always rest over the skin and don't exceed the neckline.
Asymmetric neckline: This neckline is characterized by having only one sleeve on one side, leaving uncovered the other arm. And like this asymmetrical cut gives sleekness to your look, whether you wear a blouse or a dress, the most recommended is not to wear necklaces. In this case, it is better to wear earrings that complement the outfit and that allows to emphasize the neckline. You can choose classic earrings or even big and extravagant earrings if you are a risky woman.
Halter neckline: with this neckline, shoulders and back are uncovered, and straps are tied around the neck. It is ideal for women with high neck and width back. You can find different types of halter necklines: you have that one which covers completely the front, and in this case, it is preferable not to wear necklaces. Another type of Halter neckline is characterized by having two straps that tie behind the back of the neck, and leaving uncovered the front part with a plunging neckline. For this one, you can decide not to wear a necklace, but a pair of earrings. Or, you can wear a simple necklace with the same V-shape that rest over the skin.
These are the most wore types of necklines and some recommendations you can follow when selecting the best necklace for your neckline. And remember that in Sophia Jewels you can find incredible necklaces to give your outfits a youthful and elegant touch.