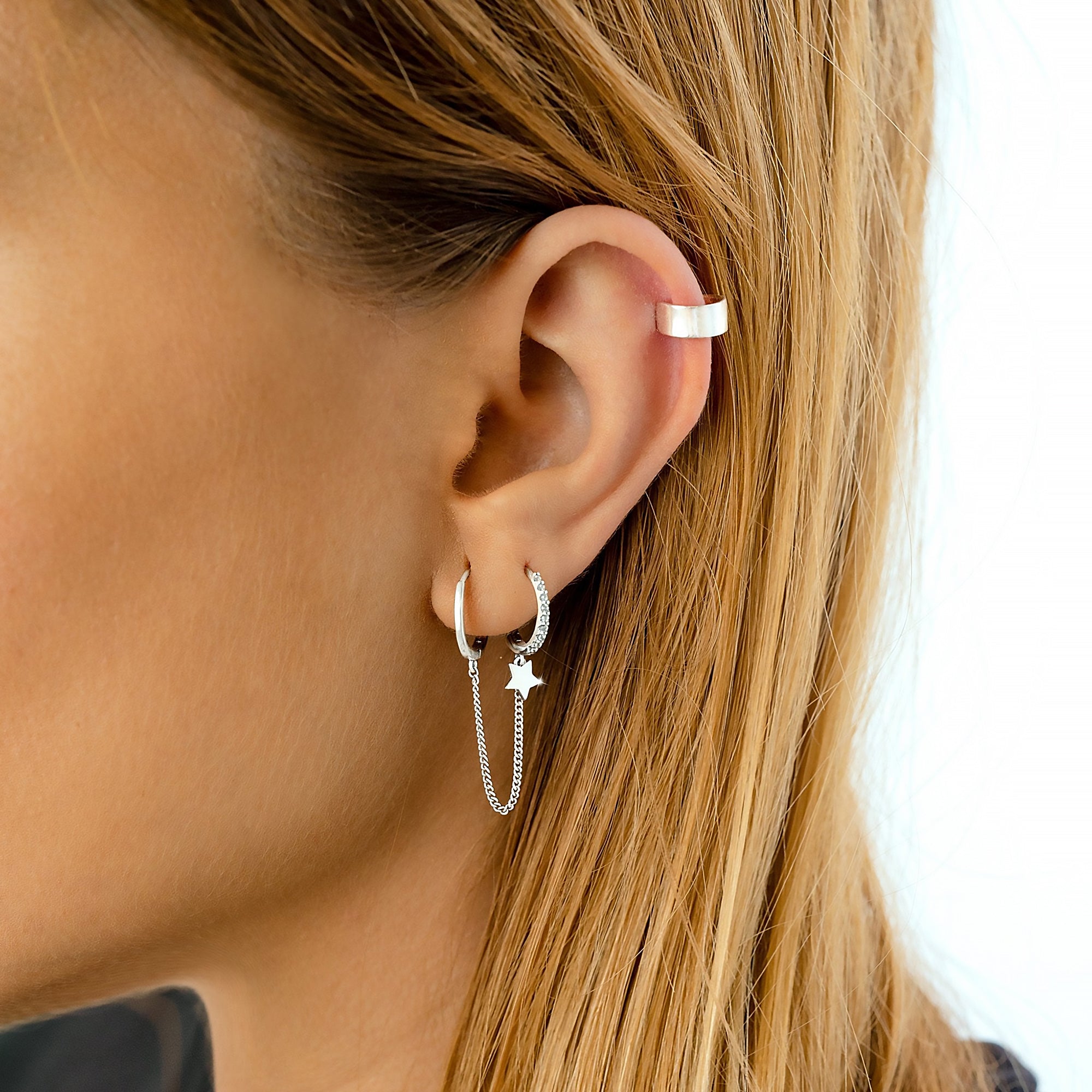 How to wear single statement earrings
Every year, new trends are shown in the fashion and jewelry world, and jewels are a crucial part of our outfits to give them an attractive and elegant complement to each look. And, one of these recent jewelry trends is the use of "single statement earrings", and as their name says, they are earrings that you can wear alone, without wearing the other earring on the other ear.

Earrings are the perfect jewel to complete any look, and many times we leave home and forget the earrings, we feel that we lack something, and this is because this jewelry makes you look fresher and all your outfit will stand out. But, if you want to be risked with your looks and give them a youthful and authentic touch, the single statement earrings are your ideal bet.
These earrings tend to be bigger and you can find them in different shapes, such as chains, garlands, rounded, elongated, squared, or even rectangular. And the materials are also various, like precious stones, feathers, gold or silver. You should know that the material and the shape will always depend on the general look and your tastes.

However, the selection of your "single statement earrings" should be made with cunning to not overcharge your outfit and give it the perfect complement to stand out over the rest. That's why, here in Sophia Jewels, we are going to share with you some tips to help you know how to wear your "single statement earring" and look radiant.

Tips to wear single statement earrings
Earrings in general always complement your looks and make you feel elegant, but with the new trend of wearing just one earring, it is important to know how to wear it, so that it doesn't seem that the pair is lost. Now, let's see the following tips:


Simple look: one key to wear a single statement earring is to select simple pieces for your outfits, such as a one-color dress or a single sleeve blouse. In this way, the most important complement of your look will be your single earring, in order to not overcharge your outfit. This combination will make you look youthful, fresh and unique.
Single-sided hair: you can tie your hair with a tail on one side, or simply you can leave your hair down on one side, to cover the ear that will not have an earring. So, you can wear a single statement earring and create a balance in your look.
Extravagant earring: choose an earring that become the most outstanding part of your look, and buy earrings with big stones, flashy colors, unique shapes, and unusual materials in a jewel. Your goal will be that your earring highlights over your outfit.
Add a small earring: choose you best outfit and the single statement earring that match better to complement the look. And if you wish, you can wear a solitaire earring, like a pearl or a little diamond or zircon on the other ear to give a different and authentic appearance.
Do not wear other jewels: if your single statement earring is big enough to stand out your outfit, the most recommended is to not wear a necklace, because it would rest importance to the earring, and you could overcharge the outfit with too much jewels at the same time.
The single statement earrings are an original trend, that, if you know how to wear them will make you look authentic, shiny, and risky. And in our boutique Sophia Jewels, you will find some single earrings, like "Hoop Chain" and "Ring and Chain", that will complement your looks for any occasion. And, you can visit our blog if you want to know about the most important kinds of earrings.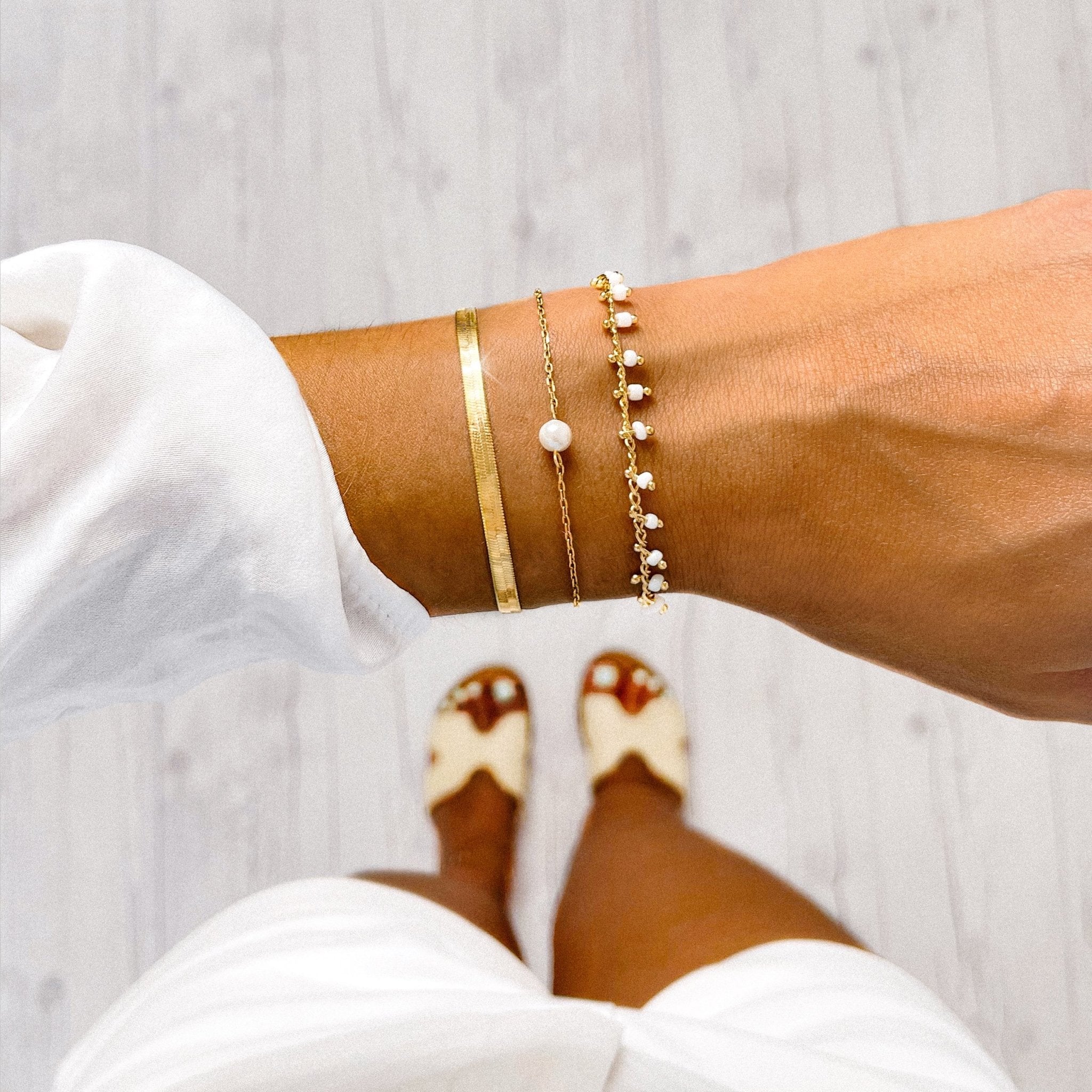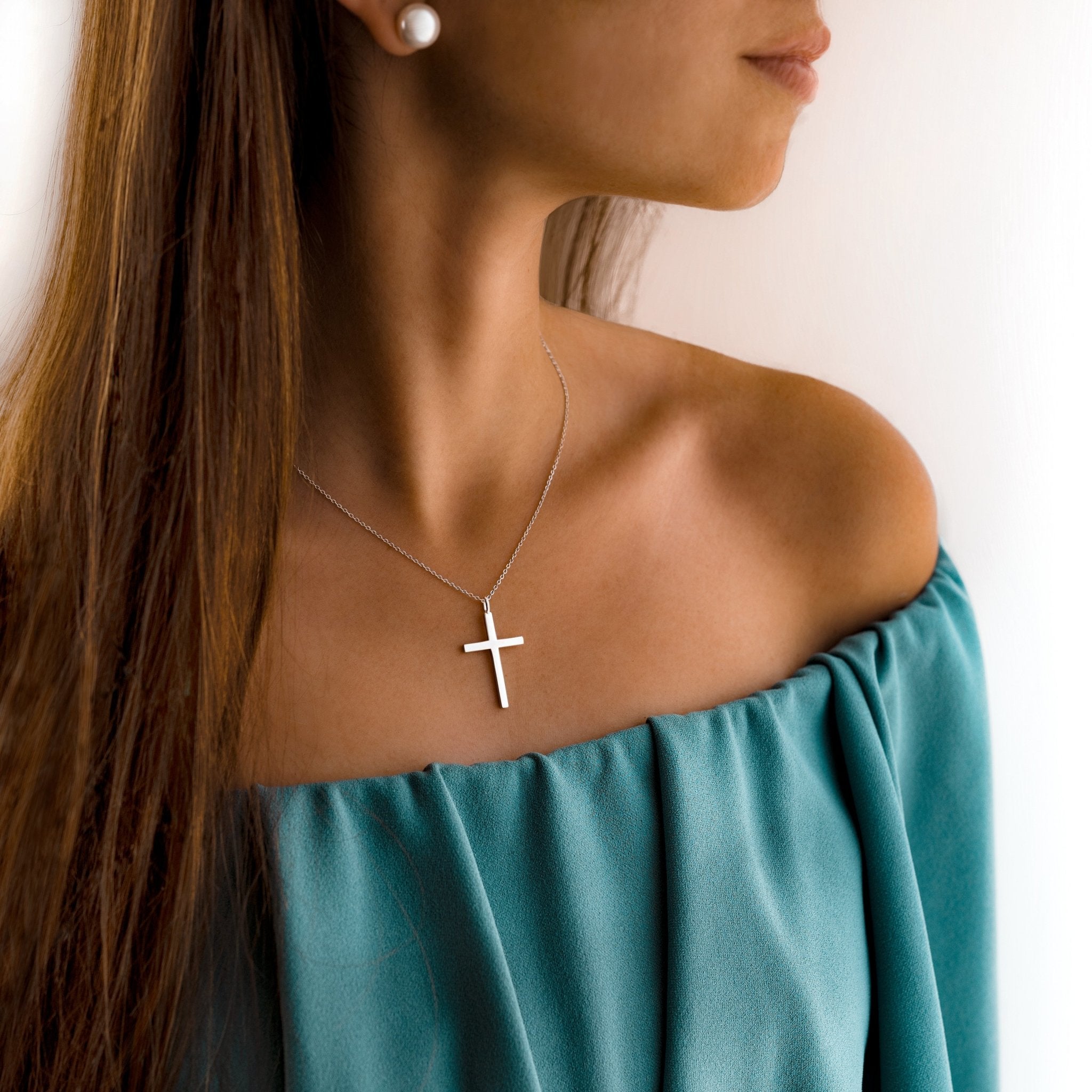 Best necklaces for your neckline
When it comes about being fashion, creativity and imagination is the order of the day to create the best combinations of your outfits, whether colors, shapes, clothes, and jewelry. Combining jewels...
Read more