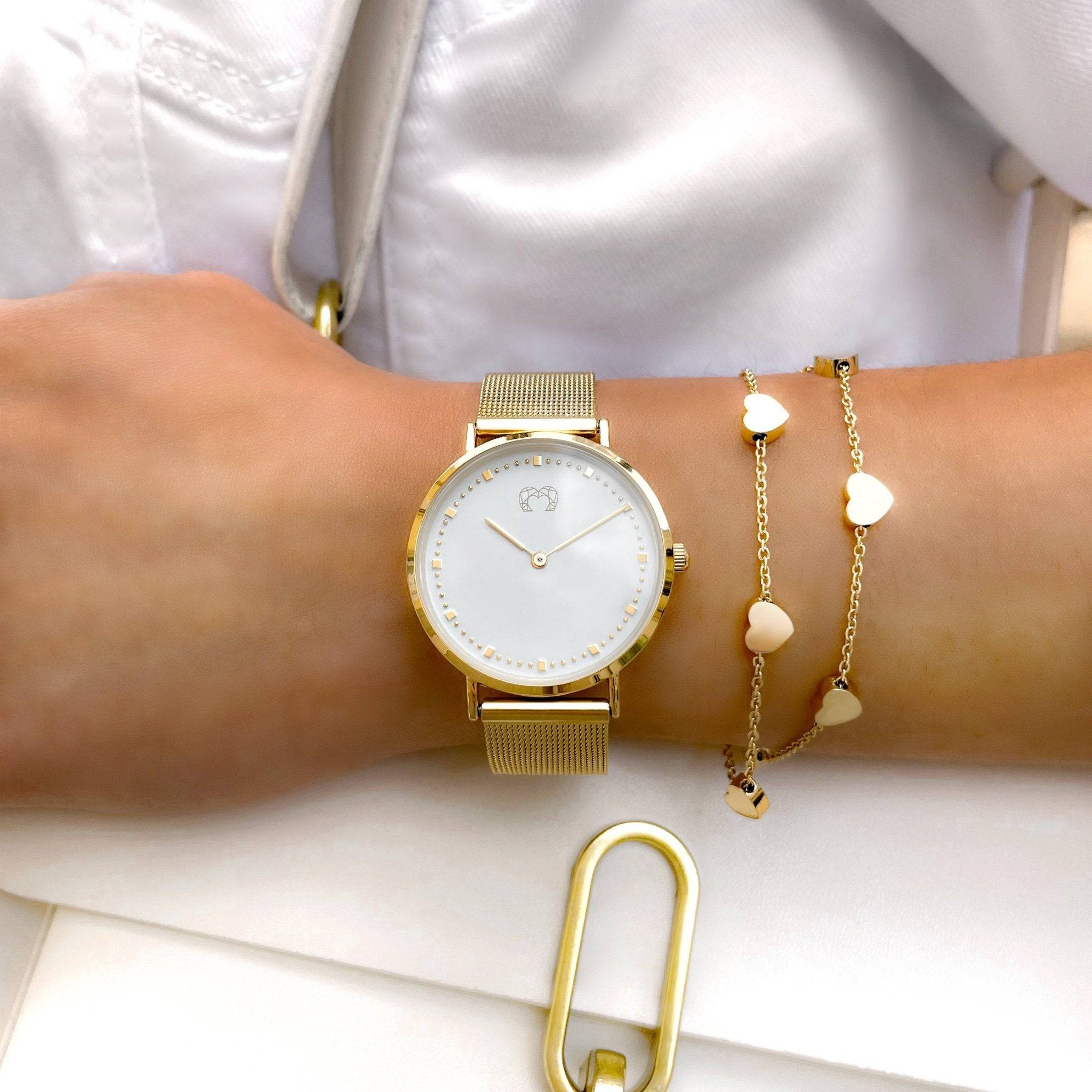 Ideal jewels to give in Saint Valentine's Day
All days are perfect to express our feelings towards our beloved ones. However, each year we have a specific day that allow us or give us an excuse to show what we feel, and that day is known worldwide as Valentine's Day.
This day comes from the 3rd Century when the Roman Emperor Claudius II decided to forbid the marriage between young people because he thought that in this way men would have less responsibilities, so they could become in soldiers. But, the priest Valentine didn't agree with that decision, and he began to celebrate marriages in secret. When the Emperor learns this, he condemns Valentine to death on 14th February 270. And, from that moment, Saint Valentine is known as the protector of lovers.
At the beginning, this date was related to lovers, but over the years the celebration has spread and it is also known as the Day of Love and Friendship. For this reason, it is perfect to give a special detail to your girlfriend, family, friends, and to you as well. And, in Sophia Jewels we want to share with you some ideal jewels to give in Valentine's Day.
Best jewels for Saint Valentine's Day
Although every day is ideal to show our affection to our loved ones, every February 14 is a fixed date on the calendar on which people give a small detail, whether it is a teddy bear, chocolates, flowers, or even jewelry.
Jewels are a perfect gift and the ideal accessory for every look. In addition, it is a way for the person to remember you every time she wears the jewel. And the most important thing is that giving a jewel means that you thought about that person, her preferences, personality, and that that detail will always make her shine.
Now, let's know what are the best jewels to give in this special day:
Earrings are the favorite jewel for almost all women, and it is because they always give an elegant touch to the outfits, whether they are formal or informal. Giving earrings will be an earned bet, not only because of this, but also because there is a wide range of designs from you can choose. But, don't forget to think on the style and personality of the person that will receive the gift.
In Sophia Jewels, you can find some models as "Crystal Heart" or "Exotic Hearts", with little hearts that are perfect for this day. However, you can also give pearls, like "Shining Pearl" earrings, stones that are usually related with union, loyalty, and pure love.
Hearts are the quintessential icon of this day, and if they are in the necklaces, this jewelry become a super special gift. In general, necklaces are very delicate jewels that will give a sophisticated touch to any look, so don't hesitate that your girlfriend will love it. And you can choose necklaces such as "3 Times Love", "Love Style", or "Letter Love". But, if you wish a different design, you can choose between "Shining Pearl", "Unity", "My Initial", or "Square zirconia". All these models are different between each other, but if you give it in Saint Valentine they will always have an extraordinary meaning.
Rings are unique pieces that are related to the compromise you feel towards your relationship. Moreover, the elegance of the outfits always highlights with one or more rings. And, among the options you have for Valentine's Day are the rings with a solitaire stone, that not necessarily means an engagement, but it is a jewel that represent the devotion and the affection you feel for your special person. And you can find beautiful designs like "Solitaire Zirconia", or "Evolution".
But, if you wish, you can select other models, like "Initial", "Duplo Heart", or "Shiny Love". And, no matter what is your selection, you will surprise her.
Bracelets are usually simpler jewels, but elegant as well. So, to give a bracelet in Saint Valentine is a wonderful option for your girlfriend or beloved one. And, of course, the designs can vary between delicate or more extravagant bracelets, but your election will depend on the style of the person that will receive it. And, in our webpage you can find beautiful bracelets like "True Love", "Eternal Love", "Colourful", or "Ally".
Giving a watch to your girlfriend on Valentine's Day may be more accurate than you think. Watches are never go out of fashion and designs can be very elegant and sophisticated. So, if you want to give a different detail in this date, we recommend you SilverWhite watches like "Sophia Jewels" or "Basis". Or, if you prefer, you can choose between the RoseWhite or RoseBlack watches, like "Minuit" or "Kapten". And, don't forget that a watch can be very original and romantic.
¡Yes! We know that jewels are always associated with women, but there are diverse models that can be adapted to the masculine style. And, in Sophia Jewels, we present you our BRAVE collection, where you can find bracelets, necklaces, watches, and rings. For instance, you can surprise him with the "Classic" Kit Watch + Bracelet, in which you will find a watch with a leather strap and a bracelet made of leather too. Or, you can also decide for the "King" necklace with stainless steel wide links. So, options are many, and you just have to choose the best jewel that adapt to his style.
As you could see, there is a wide range of jewels and designs from which you can choose the one that reflects the personality of the loved one, and that holds a special meaning for both. Saint Valentine's Day is celebrated in many countries around the world, and is the perfect opportunity to show your love for that special person in your life.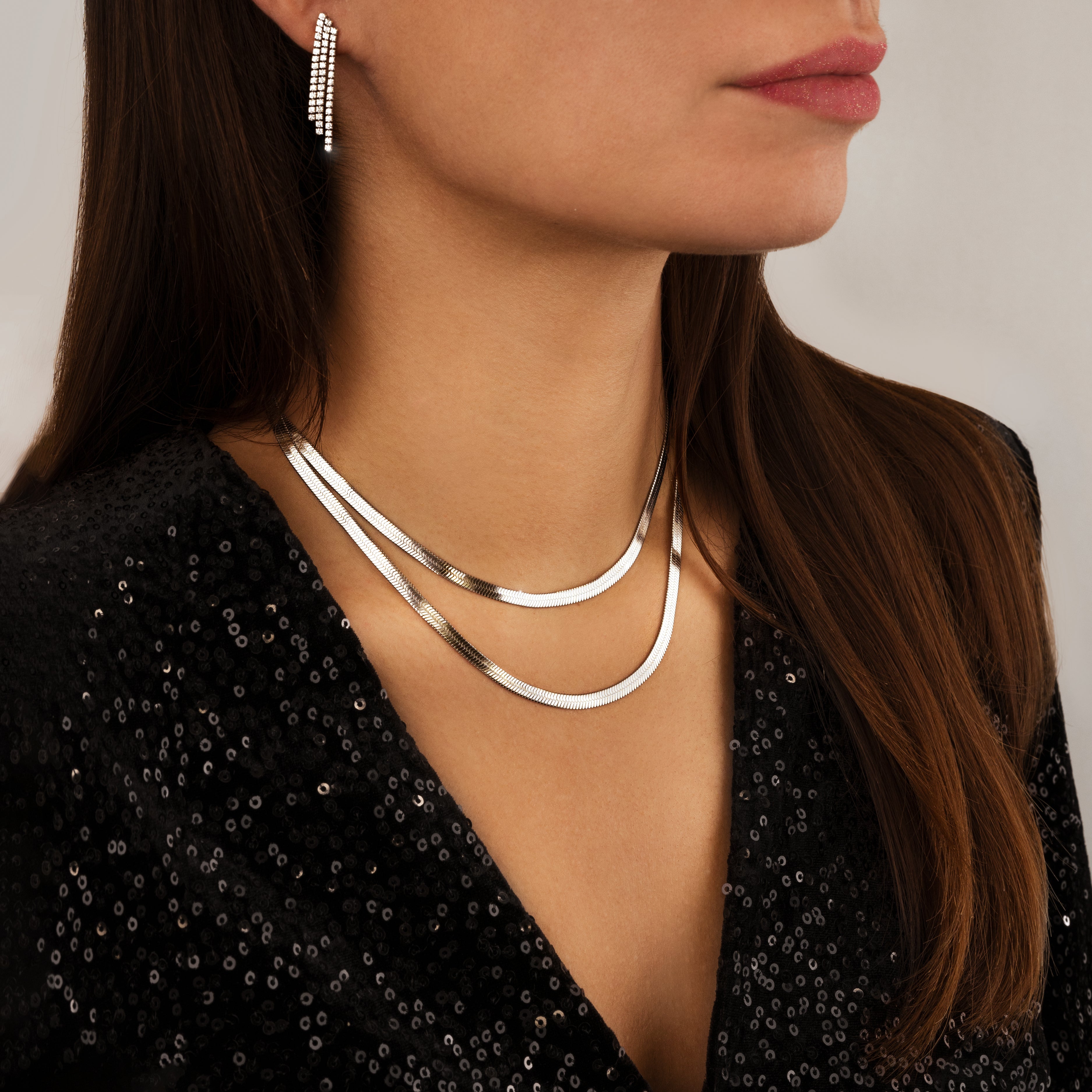 beaded bracelets
Jewels tend to be related to women, however there are some designs that could give a new, modern and out of common look to any outfit of a man, without being exaggerated. And among the most frequen...
Read more