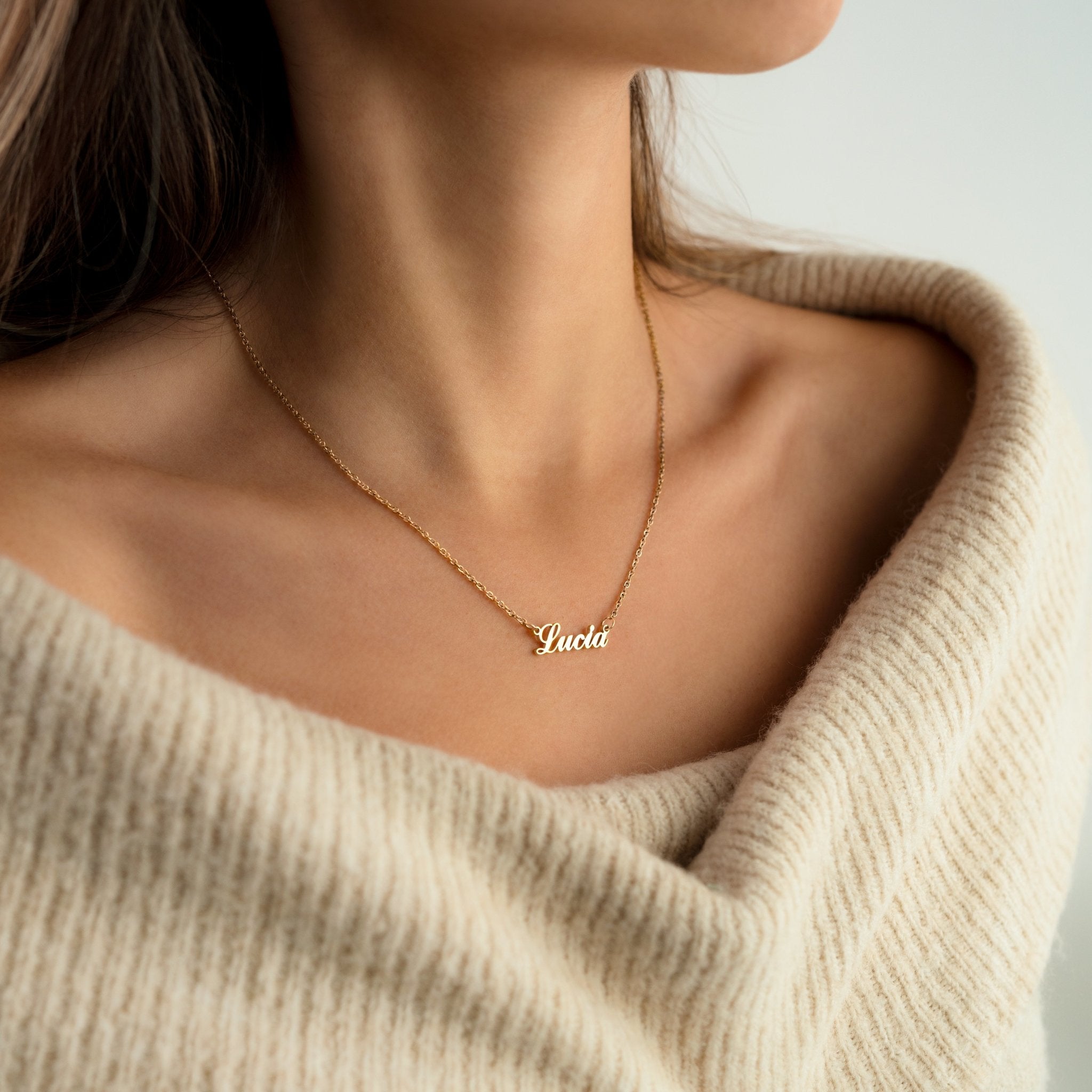 Customizable jewels: the best gift for Christmas
The most beautiful season of the year is coming, and preparations for parties, Christmas dinners, trips, reunions, and gifts are already underway. And whether you are going to participate in a gift exchange or you want to give a gift to that special person, but you don't have a clear idea of what to give away, the best option for this Christmas are customizable jewels.

Customizable jewels always surprise because they have a unique and special value, as you are giving a gift made specifically for that person, and the meaning is even greater. In addition, jewels are a gift that never goes out of fashion and you can adapt them to the preference and personality of the person.

You can choose earrings, necklaces, rings or bracelets, that you can personalize with initials, names, or date that is special for the person you will give the gift. And, don't worry if the person already has this jewel or not, because a customizable jewel is exclusive and the design will not repeat. So, let's see some jewels that you can find in Sophia Jewels, and that you can personalize for your gifts of this upcoming Christmas.


Best customizable jewels
A customizable jewel as a gift always keeps a story and it is your opportunity to share your feelings for your loved ones. And here we will share the best jewels for your gifts.

• Necklaces with name
If you want to give a necklace with a meaning, nothing better than a necklace with the name of the person that will receive the gift. This detail is perfect for any woman, since the customizable jewel with her name will create a special link and you will show you care about her. And in Sophia Jewels we offer you different fabulous designs that will help you to select the favorite for your gift. You can choose necklaces like "My name" or "Name", where you can indicate what name you want the jewel to have. They are available in two different typographies. However, you also have the necklace "Amity", in which two, three, or four rings are joined, and where the names of friends, children or relatives can be added to personalize them.

And, if you want to know more about what necklaces are the most loved by women, read our blog.

• Bracelet Infinite with name
On the contrary, if you want to give away another jewel, a bracelet with an infinite shape and personalized names on it is ideal for this Christmas. Bracelets are elegant and simple jewels, and all of them can be adapted to the look you choose. So, in our web you can see the "Infinity" bracelet, that you can personalize with one, two, three, or four names. This jewel is a wonderful idea for your next gift and it will be a perfect detail for sure.

• Customizable rings
Another jewel you can also personalize to give a special gift at Christmas is a customizable ring. It is not so common to give away rings, but it would be a beautiful detail if you want to surprise with a different jewel, and you can add dates, names or initials. And you can find in our webpage some rings like "Double Name" or "Chains". We assure you that it will be a perfect, exclusive and surprising gift.

• Jewels with initials
If you want a minimalist jewel with less details, you can give away a necklace, bracelet, ring, or earring with the initial of that special person. It is a classic and personal jewel, that will help to show her personality, since that jewel has the initial of her name, and that is something unique.

And, in Sophia Jewels, we offer you diverse designs that will suit your preferences and will never go out of style. You can find the necklace "Letter Love", which comes with a little heart, and it is ideal to show your feelings. You can also see other necklaces like "Bright Letters", "Initial Chains", or "Letters".

Among the earrings, you can find the "Initial Hoops" earrings. As bracelets, you can choose "Initial Heart" or "Initial". And among the rings, you have the "Initial" or "Silver Initials" rings.

• Customizable keychains
And, even if they are not jewels, keychains have become an ideal bet for a gift, and if they are personalized, they are even more special and will keep a beautiful meaning. And, in Sophia Jewels, you will find two models of keychains: "Love you" and "Heart". Both keychains can be personalized with a distinctive month and date of the calendar that is special for your loved person and you. And without any doubt, this is a gift that your special person will always carry with him.

As you could see, customizable jewels are your best option to give away at Christmas, since they are a unique and exclusive detail for your loved ones. Just remember that if you want to give a personalized jewel, you should order it with time so you can have it for Christmas.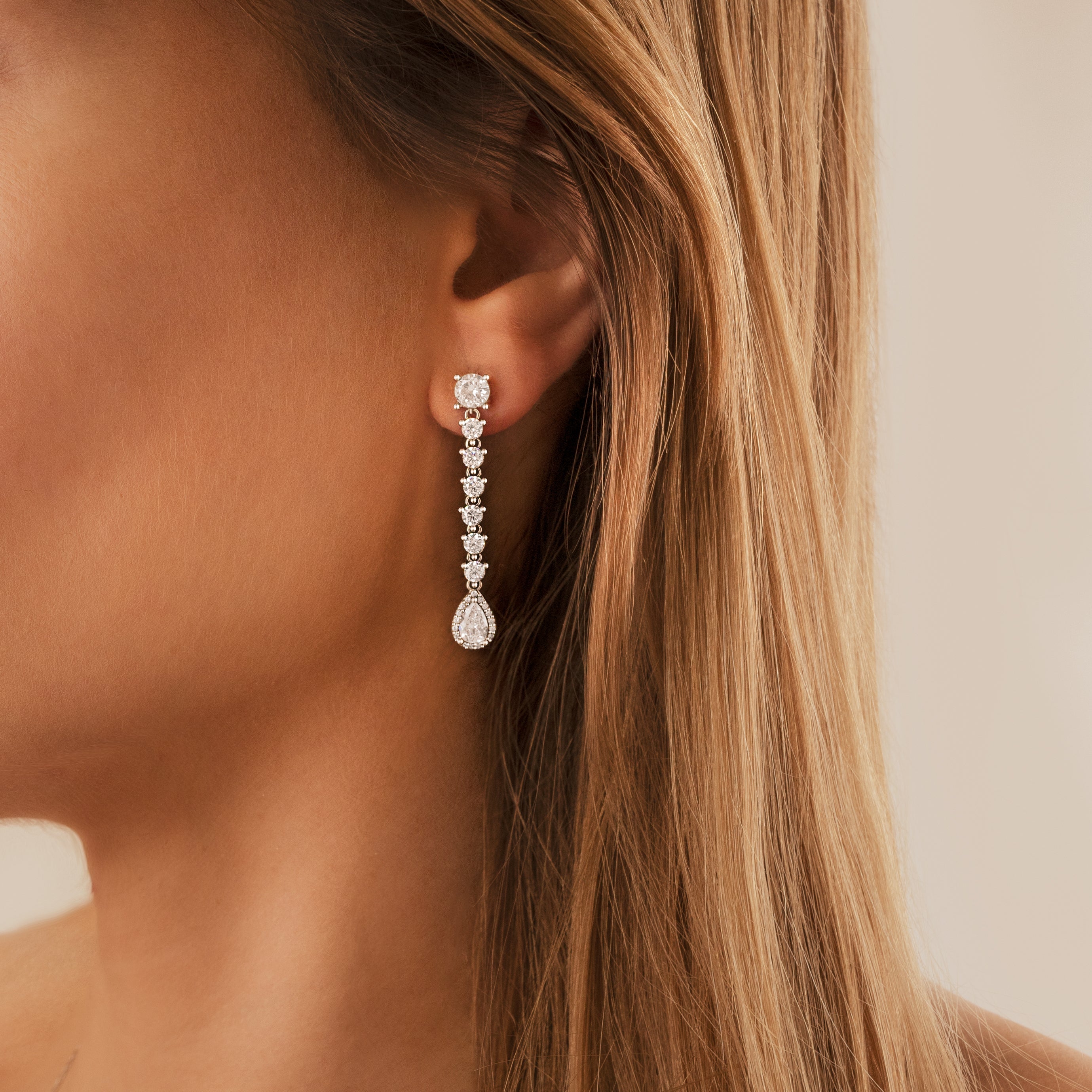 chandelier earrings
It's almost time for next year and to welcome it as you should, nothing better than long earrings for the parties. In general, earrings are those jewels that should never be missing in your jewelry...
Read more