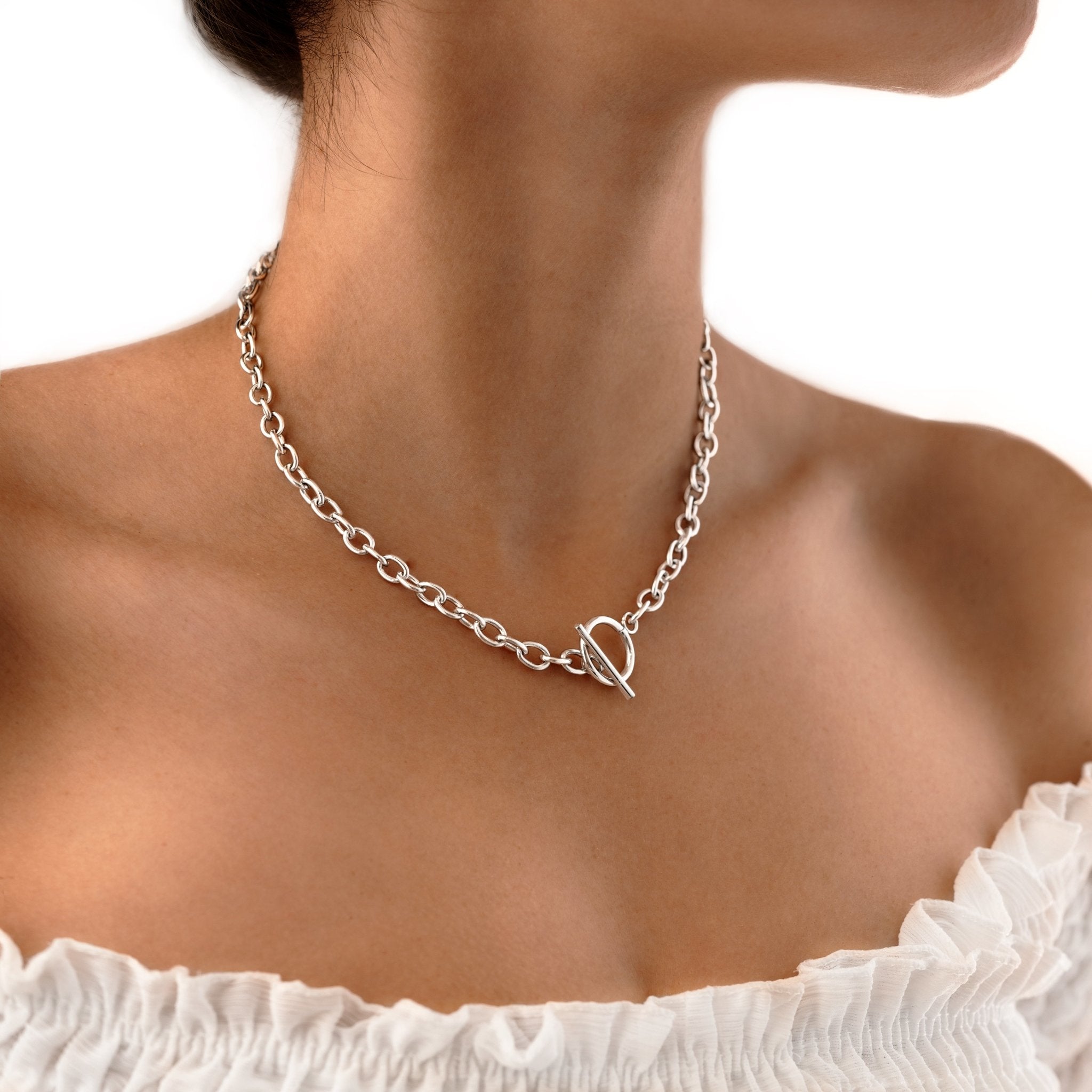 Jewelry to wear in this summer 2022 (1st part)
Summer is here, so you should start tidying up both your wardrobe and your jewellery box, because jewels are also a fundamental part of the combinations of your best looks.
And whether you like to always wear the same piece that reminds you of a special person or moment, fashion trends have spoken and there are so many types of summer jewellery that you can use to be fashionable this season, keeping always your style and personality.
For this reason, at
Sophia Jewels
we are going to share with you the best jewellery to wear in summer this 2022, which will make you shine like a star. Enjoy the first part of our selection of jewellery:
Necklaces for summer 2022
Summer is that time of the year when the sun shines at its best, and you want to feel as fresh as possible, wearing elegant, beachy and stylish outfits. And to give that special touch to your looks, some of the summer jewels that will best combine with the season are necklaces.
• Chunky necklaces
One of the trends for this summer 2022 is large necklaces that are very showy, since you can wear them more easily, and they make an excellent combination with V-necklines. You can choose between necklaces with large links, or chains, like our pendants "Troya", "Crossed", or "Dual design", made of the best quality stainless steel, and that you can use on a night at the beach under the stars or on a sunny afternoon.


• Colourful necklaces
The colours are also a perfect choice for your summer jewellery, and will make you look elegant. They can be fine necklaces with a colour detail, such as our "Nuanced Letters" or "My Initial" necklaces, both made in sterling silver. With these pendants, you can choose the initial letter of your name and add a sophisticated touch to your summer look. Or if you wish, you can wear pendants with various coloured stones such as the "Ultramarine Blue", "Aurora", or "Rainbow" necklaces. All will make you glow with the combination of many colours.


• Necklaces with stones
Who doesn't like gemstones? Stones are always an excellent choice for any occasion, and summer is not far behind. Each stone has a special meaning, which you will be able to discover later, but today we want to show you some very elegant pendants that you should have among your summer jewellery.

The "Sparkling Colours", "Coloured Balls", "Baby Blue Summer", and "Summer Jade" pendants are the perfect options for your outfit. If you are daring, you can use them all at the same time for a more colourful look. And if you want to know more about jewellery stones, visit "Jewellery with natural stones: classic trends that return".


• Horoscope pendants
Pendants with your zodiac sign or constellation have also become a trend to wear this summer. You can wear them individually on simple chains, or even wear both the constellation and the sign in a single pendant to make it the protagonist of your outfit. Thus, we present the "Zodiac Constellation" necklace that comes with the constellation and the sign decorated with brilliant zircons. And if you prefer just the sign, you have two options: the "Zodiac" necklace, which has the sign on a medal, or the "Zodiac Signs" necklace, which is decorated with coloured zircons.


Earrings for summer 2022
Now, for an outfit to be complete, earrings cannot be missing. You can even wear only some earrings, and you will look great, because these jewels make you feel elegant, no matter what look you choose, and without the need to use a lot of jewellery if your style is simpler. Let's see, what are those earrings that should be among your jewels for this summer:
• Hoop earrings
The quintessential jewel for this summer season, and that you can also wear throughout the year, will be the hoop earrings. These jewels are very versatile and combine with any look, whether large or small. Hoop earrings are your perfect bet. You can use earrings such as "Hoops", "Hanging Hoops", "Minimalist Hoops", "Cascade", or "Korva", which can find all of them in our Sophia Jewels store.


• Pearl earrings
The pearls in your jewellery give a timeless touch to your looks, and that's why your elegance will not go unnoticed this summer. Integrate pearls in your earrings, regardless of the size or shape of the pearl. And if you wish, you can match it with a pearl pendant or ring. In our store you can find some earrings such as: "Heart Pearl", "Long Pearl", and "Shining Pearl" hoop earrings with pearls that will allow you to mix the magic of pearls with the traditional air of hoops, to look spectacular.



And don't forget to visit our blog if you wish to know which are the most important kinds of earrings.

Here comes our first part of jewellery that you can wear this summer, 2022. In our next article you can enjoy the second part of the best jewellery to wear this season.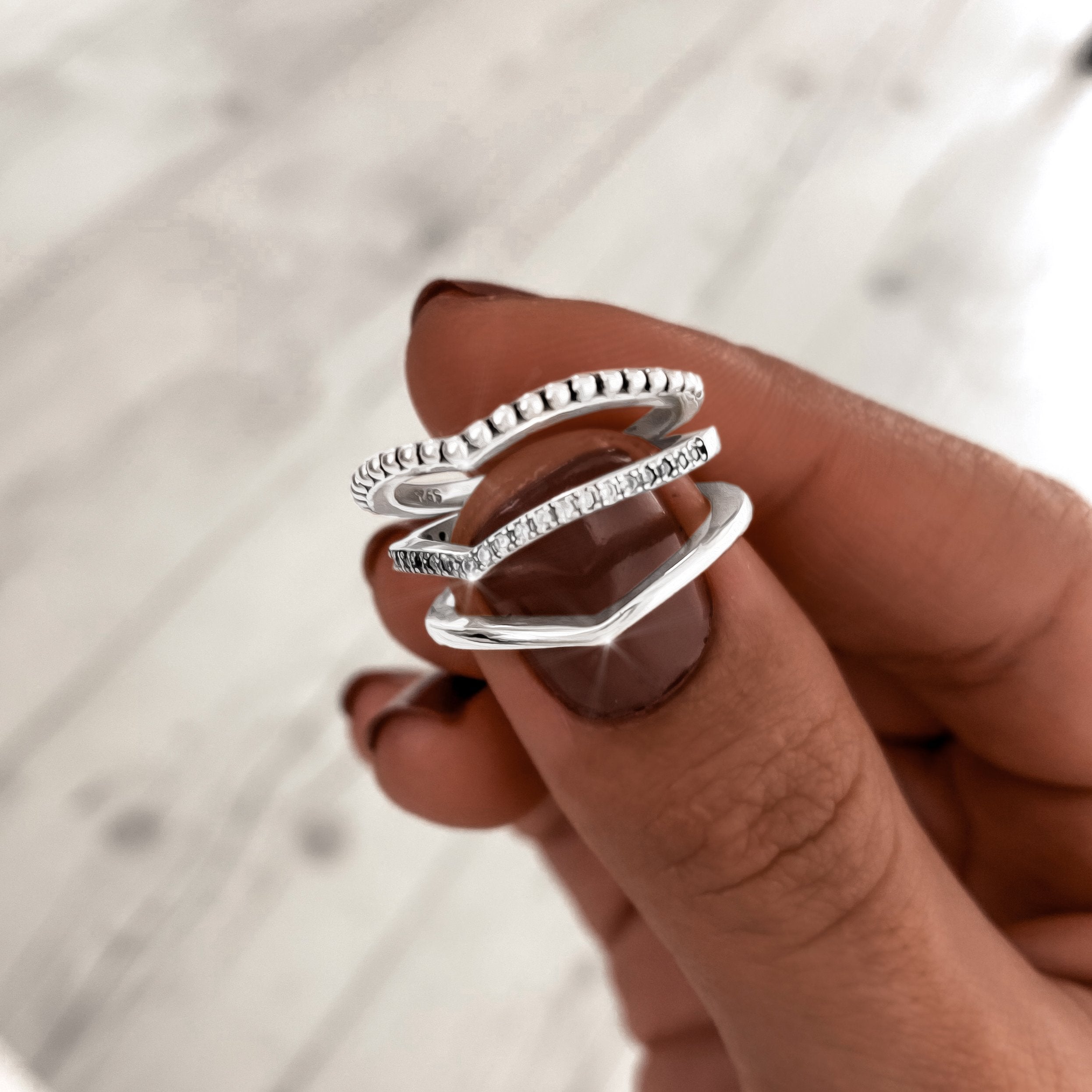 There are 2 methods, knowing the diameter, or knowing the circumference:METHOD 1. DIAMETER: Take another ring as a reference and measure the diameter:METHOD 2. CIRCUMFERENCE: Take a tape, a thread ...
Read more